Facility
Dr. Halpern built his elegant office building in Tampa, Florida with the confidence that he was best suited to understand the needs of his own patients. The Facility is built with their comfort in mind and exhibits efficiency as well as exclusivity. The Doctor also believes that the human touch is timeless. Therefore we have staff members to greet you at the office, and to greet you on the phone. Call for a complimentary consultation and experience our cordiality first hand.
Our Health Care Practitioners here at our facility are:
Joshua Halpern, MD, PA – Board Certified Plastic Surgeon
Steve Swan, CRNA – Anesthesiologist
4214 N. Habana Ave., Tampa, FL
Phone: 813-872-269
Cosmetic Surgery is About You
In the privacy of a specially built cosmetic office and surgery center, patients meet with Dr. Halpern and his staff to discuss their goals and how to achieve them. Whether it is a facelift, breast augmentation, daddy do-over or any other of the elegant cosmetic surgery procedures that Dr. Halpern performs, the art of listening to patients is the first tenet to which we adhere.
Operating Room (OR)
In seeking further improvement for himself and his patients, Dr. Halpern decided that he would build an operating room at his own facility. A significant aspect of your care relates to the quality of systems in place for ensuring your safety during and after plastic surgery. This benefits patients inasmuch as the operating and recovery rooms are built and equipped to the highest hospital standards possible. Unlike most operating rooms in doctor's offices, Dr. Halpern's OR is just like a hospital's; it is certified by AHCA, a prestigious body which monitors operating rooms at the most distinguished levels possible. (It is also a AAAASF certified facility.) The OR benefits Dr. Halpern because in having his own OR he can spend more time focusing on his patients instead of driving to outpatient facilities and hospitals. Additionally, he is able to control the standards of professionalism to a superior degree. He has his own anesthesiologist and the OR is staffed with people who work to the extremely high standards Dr.Halpern has set for his practice. Our friendly Registered Nurse, certified in Advanced Cardiac Life Support, will be with you during your surgery and your stay in the recovery room.
Your Cosmetic Surgery Home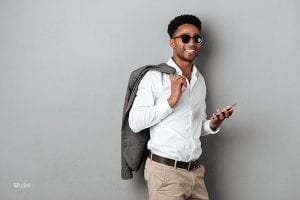 We have consistent staff that patients expect to see and be greeted by whenever they come to our facility. We grow attached to our patients and in turn, they grow attached to us. Some fly in from different parts of the world to have surgery and "visit" with us. We take our cues from our patients: some of them spend a lot of time with us and we enjoy developing a professional and supportive relationship with them over a long period of time. We do whatever is necessary to get the job done of helping our patients and consequently we do go the extra mile for them. We also have patients who see our role as simply professional and business-like and we respond to their needs as well. We try to be tuned in to whatever our patients require of us. One of our patients in his fifties wanted a facelift so he could apply for new jobs and compete with younger people in his field. He had surgery once and went happily on his way with his new look, hopefully to bigger and better things. We had another patient in her forties who wanted a complete "overhaul" in time for her high school reunion. She had multiple surgeries with Dr. Halpern over the course of many months; we all became close to this patient and fond of her, rooting for her when it was time for her reunion. She was thrilled with her results! Another patient had a breast augmentation when she was eighteen, later got married and had her children. As soon as she could get some help with the children, she came in for her mommy makeover and told us she'd be back for her facelift when she needs it!
Improvement Is Not Just For Our Patients

While we aim to improve our patient's appearance, help them enhance their lives and their self-esteem, we also continuously work to improve ourselves. Our philosophy, led by Dr Halpern, is to never stop learning, to always strive to do better and to be better, whether by updating our office, continuing our education or advancing our skills.
Your "Appearance Team"
We consider ourselves an essential part of your "Appearance Team" and care that you feel good about how you present yourself to the world. For patient rejuvenation which complements Dr. Halpern's surgical skill please visit with our clinical aesthetician whose own base of knowledge is considerable and whose skill is estimable. She offers a comprehensive variety of non-surgical cosmetic services, extending from traditional facial procedures, to body contouring, hair removal and a variety of laser technologies in a soothing and relaxing environment. Patients also have Botox and fillers available to them.
There Is A Difference
Quality – Privacy – Luxury – Discretion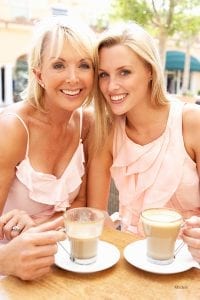 These four words describe Dr. Halpern's practice and you can feel assured that from the moment you enter our office to first meet the Doctor or aesthetician, we will do everything we can to create surroundings embodied by these words. Our office and staff are devoted to excellence, offering comprehensive and state of the art plastic surgical and cosmetic services.
Your Goals Are What Matter
At Dr. Halpern's office you may expect your experiences to be positive, enlightening and perhaps—life transforming. Each patient comes in with their own goal in mind: to have a breast augmentation and the self confidence to wear the clothes she's always wanted to fit into, that nose job at age sixty-five that she's wanted since the age of sixteen, that male breast reduction that would allow him to wear bathing trunks without a t-shirt finally, or that facelift in middle-age that will help them compete in the dating arena. Our goal is to help our patients fulfill their cosmetic surgery desires, thereby enriching their lives. Our aim is to make the experience a happy and fulfilling one. This is why the office and operating room environments are so important; we hope they have a positive impact on our patients' experiences.