By their mid-thirties to mid-forties, a lot of women feel the desire to address the signs of aging which begin to show in the face. So many women today are photographed extensively, appear in videos, on social media, and in other venues. A woman might give speeches at conferences, or is a mentor to those coming up the career ladder behind her. Then there are newswomen and actresses who may appear in everything from local TV to international movies. It makes for more exposure than ever before. Though they could wait another ten years or so to address their aging face, why wait?
Beginning manifestations of facial aging include some excess skin, excess fat, and lax muscle in the neck, though it does not really involve jowls yet. Typically women in this age group are at an in-between stage: the issues are not yet major, but they are visible, making such a woman a good candidate for Dr. Joshua Halpern's mini-scar neck lift. Utilizing his Finesse Technique, Dr. Halpern suctions fat from the neck and then tightens the muscles through small incisions which recapture facial youthfulness and  provide a natural looking result. It is therefore not as invasive as a full face lift, but by having the mini-scar neck lift, this "in-between" surgery, one receives the benefit of appearing younger for longer than they would without it, thus staving off the effects of aging.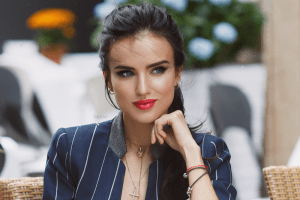 Since some people age faster or slower, it is important that all patients looking to address their aging face see Dr. Halpern to determine if this is the appropriate procedure for them. This surgery can be performed alone or in conjunction with other procedures. Please call (813) 872-2696 to make an appointment for a complimentary consultation and find out how Dr. Joshua Halpern may be of assistance to you in your pursuit of a more youthful appearance.