Exciting news! We are offering a limited time special!            Click here for more!
Thinning hair, partial hair loss, or even full hair loss is common among men; in fact, nine out of 10 men would cite hair loss as their number one concern about their physical appearance. Approximately 50 million men in the United States suffer from thinning hair or male pattern baldness. Aging, heredity, and medical conditions may each contribute to thinning hair, and this can begin as early as age 21. The embarrassment caused by the loss or thinning of hair can create lasting damage to one's self-image and confidence. And though transplantation methods have been around for years to counteract the progression of hair loss, these methods have left significant and visible scars on the donor area, requiring lengthy recovery periods. Additionally, they have not always provided natural-looking results.
NeoGraft®, Dr. Joshua Halpern believes, is different. This system is the first and only FDA-approved follicular unit harvesting and implantation system that addresses hair loss and offers the most advanced technology available in the industry today. This procedure is minimally invasive, safe, convenient, and provides the most natural-looking results possible.
Candidates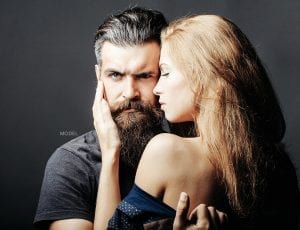 Hair loss affects nearly two-thirds of men by the age of 35, and by the age of 50, almost 85 percent of men suffer from thinning hair. Most of these men experience male pattern baldness, which is often seen as a receding hairline or the loss of hair on the crown of the head. Male pattern baldness occurs when thick terminal hairs become short, thin, vellus hairs that eventually fall out and do not grow back. It is natural to lose anywhere from 50 to 100 strands of hair per day; however, losing more than that may be a sign that male pattern baldness is present.
Additionally, while Dr. Halpern utilizes the latest technology and surgical methods for the cosmetic surgeries he performs, there are some surgeons who do not know how to perform hair-sparing endoscopic brow lifts and facelifts. When performed by other such surgeons, they may cause hair loss and emotional distress to their patients. Men suffering from such hair loss may be candidates for the NeoGraft® hair transplant procedure. Dr. Halpern uses NeoGraft® as a valuable tool in helping to restore a normal hairline for these patients.
Procedure
NeoGraft® uses the follicular unit extraction (FUE) method, which involves the removal of individual hair follicles from the donor area instead of removing a portion of the scalp through the "strip method." The hair that gets removed from the donor area is extracted in its naturally occurring groupings of one to four strands. These hairs are then moved to the thinning or balding areas of the scalp. Once these transported hair follicles take hold, they will continue to grow. And this new hair growth can be cut, colored, and styled in any way.
Dr. Joshua Halpern likes the NeoGraft® system as it is the least invasive procedure available for hair transplantation and offers precise and exact harvesting and placement, which results in natural-looking hair.
Recovery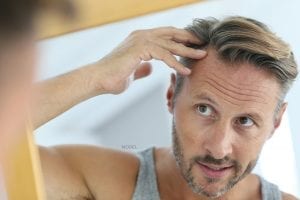 The NeoGraft® treatment creates minimal discomfort and requires little-to-no downtime versus traditional techniques as there are no incisions with scalpels, staples, or scars. Many patients who undergo NeoGraft® return to work the next day and can resume their normal activity levels soon after. Dr. Halpern provides a detailed explanation of any limitations that may follow treatment.
Results
Hair that is transplanted with NeoGraft® will be undetectable once the follicles have filled in. The donor area takes about one week to heal; however, there will be no visible alteration to this area. Hair will not appear thinner in any way. Downtime is minimal and recovery is much quicker versus traditional techniques. The NeoGraft® treatment will help to restore the receding hairline. When the hair grows in, there will be a fuller thicker head of hair, which is sure to boost confidence and self-esteem.
Schedule an appointment with Dr. Joshua Halpern at (813) 872-2696 so he may provide more details on how NeoGraft® might help you.