Buttock Lift Enhancement
The Brazilian Butt Lift is a procedure to "shake things up!" The goal of this procedure is to enhance the shape of the behind, smooth it out, and enlarge it by adding and subtracting fat in all the right places. Since the buttocks are part of our back sides, most people don't give as much thought to the appearance of their behind as they do, for example to their breasts. But for those who do, the Brazilian Butt Lift can be a self-confidence booster, a potential body re-shaper and a gratifying change to a newly appreciated part of the anatomy. Go ahead: take a look! Does it meet your expectations for a perky and well rounded derriere or is there room for improvement? Do you look as good going, as you do coming?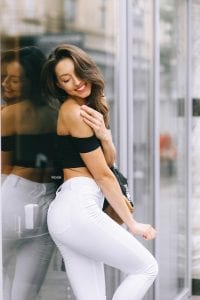 If a person is unhappy with the appearance of their behind, it could be because they don't like its shape or size. They may feel it droops or does nothing to add to the beauty of their body. Patients of different age groups may be candidates for this surgery to perk up their butts. In a one on one consultation with Dr. Joshua Halpern, patients will find out how he can help them achieve their goals for a more beautiful, fuller and better contoured behind.
The Brazilian Butt Lift usually involves liposuction of the waist, the tummy and the thighs. The fat is then transferred to the buttocks to enhance its size, make it curvier and help smooth out the appearance of the skin using the Fat Transfer procedure. Dr. Halpern discusses with the patient whether they are more interested in a small enhancement, a medium enhancement or a large enhancement. He aims to help the patient achieve their vision of beauty for themselves.
In the case of a patient with an older looking behind, the procedure can help rejuvenate the buttocks, revitalize the skin and give a more youthful appearance to the behind.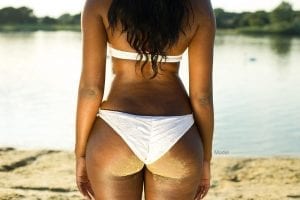 A Brazilian Butt Lift, performed by an artistic plastic surgeon, will not only produce a fuller, more sculpted behind, but will also result in a smaller and more well defined waist, thinner upper thighs, a flatter tummy and a more beautiful contour to the body. What a package deal!
Call Dr. Joshua Halpern today at (813) 872-2696 for your free consultation to see how he can help you achieve your dreams from the bottom up!