Male pectoral enlargement is an option for men, from body builders to "regular guys," who wish to increase the size of their chest. The procedure itself is relatively short, with little bruising and a fairly quick recovery.
Dr. Joshua Halpern pioneered performing the procedure endoscopically, through the armpit, so scars are non-existent on the chest.
Utilizing his invention, the Halpern Universal Endoscopic Retractor, allows precise pocket dissection, smaller incisions and eliminates the need for drains.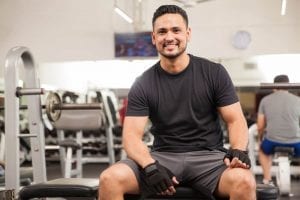 Dr. Halpern will discuss the patient's goals at the consultation and will decide on either stock implants or custom implants to plan for the desired shape and size. The most important element is to give the male patient the pectoral enlargement that will bring him satisfaction and meet his goals. The procedure helps with self-esteem issues and allows men to feel more comfortable showing their chest without a shirt. Dr. Halpern is glad to help, so please call for a complimentary consultation.