Laser Facial – Rejuvenates skin by shrinking pores, increasing collagen and elastin in skin without downtime. An excellent complement to surgical procedures. Helps treat redness, sun damage, acne scars, large pores and stimulates collagen.
"This is so great; I feel comfortable in my swimsuit again!" IPL "Photofacial" – Reduces brown age spots, redness, and rosacea, tiny veins, and sun damage on the surface of the skin. "Worked like magic! I had so many spots on my arms and they are all gone. My arms look great!"*
"My skin feels so good and tighter after this treatment."*
Laser Hair Removal – The Coolglide 1064 Nd: YAG is FDA cleared for permanent hair reduction on all skin types.
"So glad I did hair removal. It is so nice not to shave anymore!"*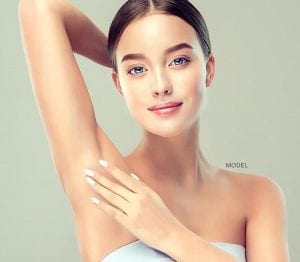 Laser Vein Treatment – Removes small unsightly veins quickly on most areas of the face and body.
"The veins just disappeared right off my face!"*
Velashape III (Uses radiofrequency) Tightens skin on the face and body that diet and exercise may not reach. Improves and reduces the appearance of cellulite.
"So happy my arms don't look crepey anymore and they look tighter."*
Viora® Tightens and contours the skin on the face and neck using radiofrequency.
"These treatments have helped my skin so much. Can't imagine what it would look like if I didn't do them."*

* Quotes are from our patients.
For your complimentary consultation,

please call our Tampa office at (813) 872-2696.